Age: DOB Feb 2023
Adoption Fees: $750
Adoption Status: Not Ready for Adoption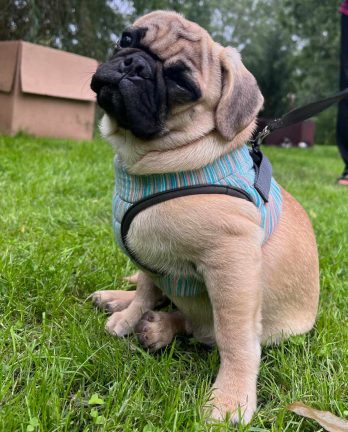 September 25, 2023 – We have now had Olive for almost a full month and one thing that is clear, is she is an absolute sweetheart. Olive is almost blind and she seems to be deaf.  Olive has learned the layout of the house and as long as we leave furniture where it should be and chairs tucked in, she navigates the house, no problem.
Olive is learning to do her business outside.  We try to give her physical praise when she does business outside to encourage her to do her to continue to do business outside.
Olive likes to be where the people are and follows the vibration of footsteps, so is never too far away! We are out walking a lot and she is a rockstar on a leash. Of course with smell being her best sense, walks can sometimes take longer than expected as we stop to smell the roses along the way.  Olive sleeps through the night and flips between her crate and her bed but is a great little sleeper. Routine is key with little Olive and we try to keep her daily activities close to the same every day.  Olive is getting spayed on October 11, 2023.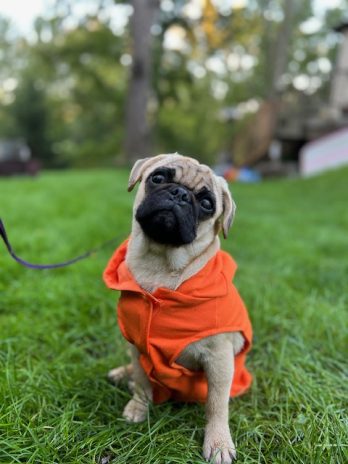 August 31, 2023 – Olive came to us yesterday.  She is 6 months old.  She is likely deaf and blind and coming from a puppy mill.  Olive is going to the vet tomorrow for a compete check up.  She is a very sweet and cuddly girl.