Age: DOB February 7, 2023
Adoption Fees: $750
Adoption Status: Available for Adoption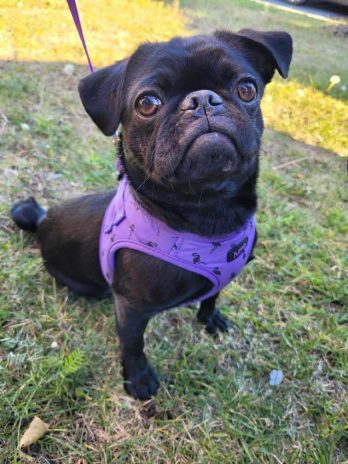 December 4, 2023 – 
Panda is a very special pup.  She is a ball of puppy energy, who loves nothing more than zooming around playing with our children and other dog. She loves to settle down in the evening and get her cuddle time.  Panda has been well socialized with other dogs, children, and cats.  Panda loves going on her daily walks around the forest and does need at least two long walks a day to calm some of her bottled up energy.  At the end of the day, her favorite thing in the world is a good old belly rub.   Panda sleeps all night in her crate with no issue and settles down quickly once left alone in her crate in the day.
She will thrive in a family with another young dog to play with.  Panda travels well and is comfortable in the car.   We are still working on leash training as she does tend to pull from excitement.  Panda is still working on potty training as well.  This little girl can still have the odd accident if not let out every couple of hours. After all, she is still a puppy!  Panda is going to make a great companion for an active family and has so much love to give! She really is a bundle of joy who lights up everyone's day!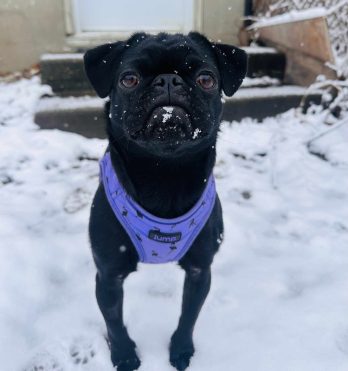 November 28, 2023
– Panda loves laying on her side for belly rubs; after every walk she comes back and does this. She is such a funny character. She is doing great and has TONS of energy. Panda will need to be adopted by an active family with, ideally, another young dog to burn her energy.  She is socializing really well with people, cats & dogs. Panda is getting spayed tomorrow.

November 21, 2023 – Panda is a bundle of energy who loves nothing more than running around catapulting herself from furniture all around the house. She is fantastic with our four children, three cats and dog; her gentle nature is just beautiful. She is gentle and so loving always wanting to be sat on her human.
She is really going to make a family very happy as she has so much love to give!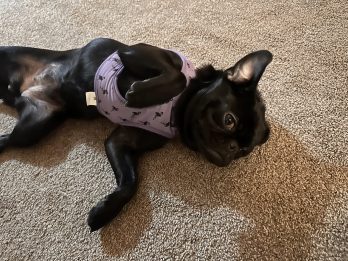 November 14, 2023 – Panda is a beautiful little pug. She has settled in so well as if she has always been here. Panda is getting used to having 3 cats around and adjusting very well. She has no inside house accidents and slept all night in her crate. She is a loving, caring and funny bundle of joy and makes everyone's day better.  Panda is going to the vet tomorrow for a complete check up and to be brought up to date in her vaccination and have her spay surgery scheduled.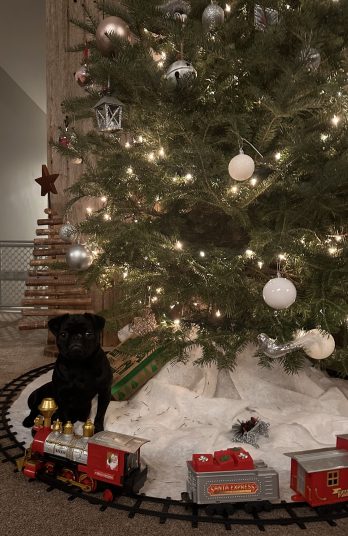 November 13, 2023 – Panda was surrendered to us due to no fault of her own.  She is born on February 7, 2023 so she is a little over 9 months.  Panda is not spayed.  She will be going to the vet hopefully in the coming week for a full check up.  Stay tuned for more on this sweet girl as we get to know her more.